Happy Poetry Friday!  Continuing with my macabre October theme…
We're on a camping trip in Transyl … er … PENNsylvania, and we're staying at a campground where gnomes outnumber campers by a solid fifty to one. After what happened last night … I am not a fan of these diminutive dudes.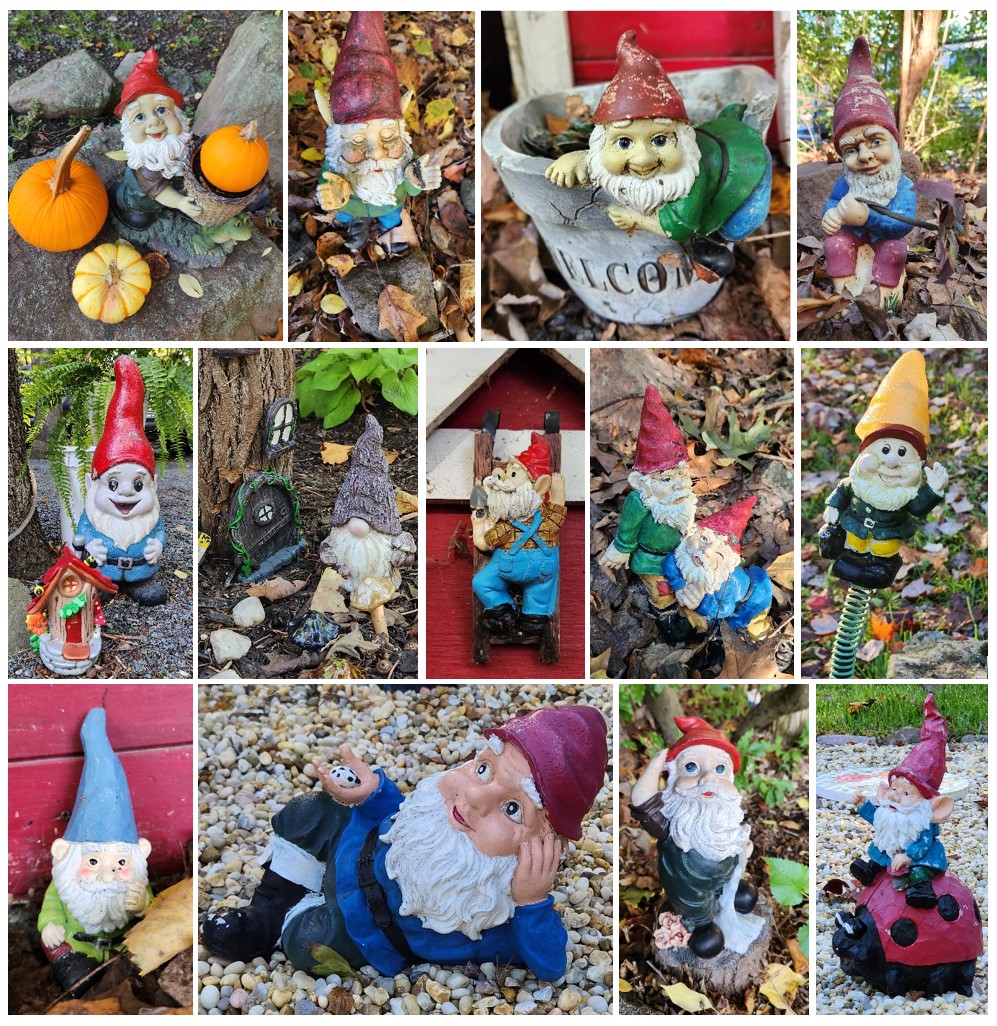 Opposite of an Ode to Gnomes

While walking on a woodland trail,
wee elfin creatures made of stone
appear and grin their winsome smiles…
I wish that I were not alone.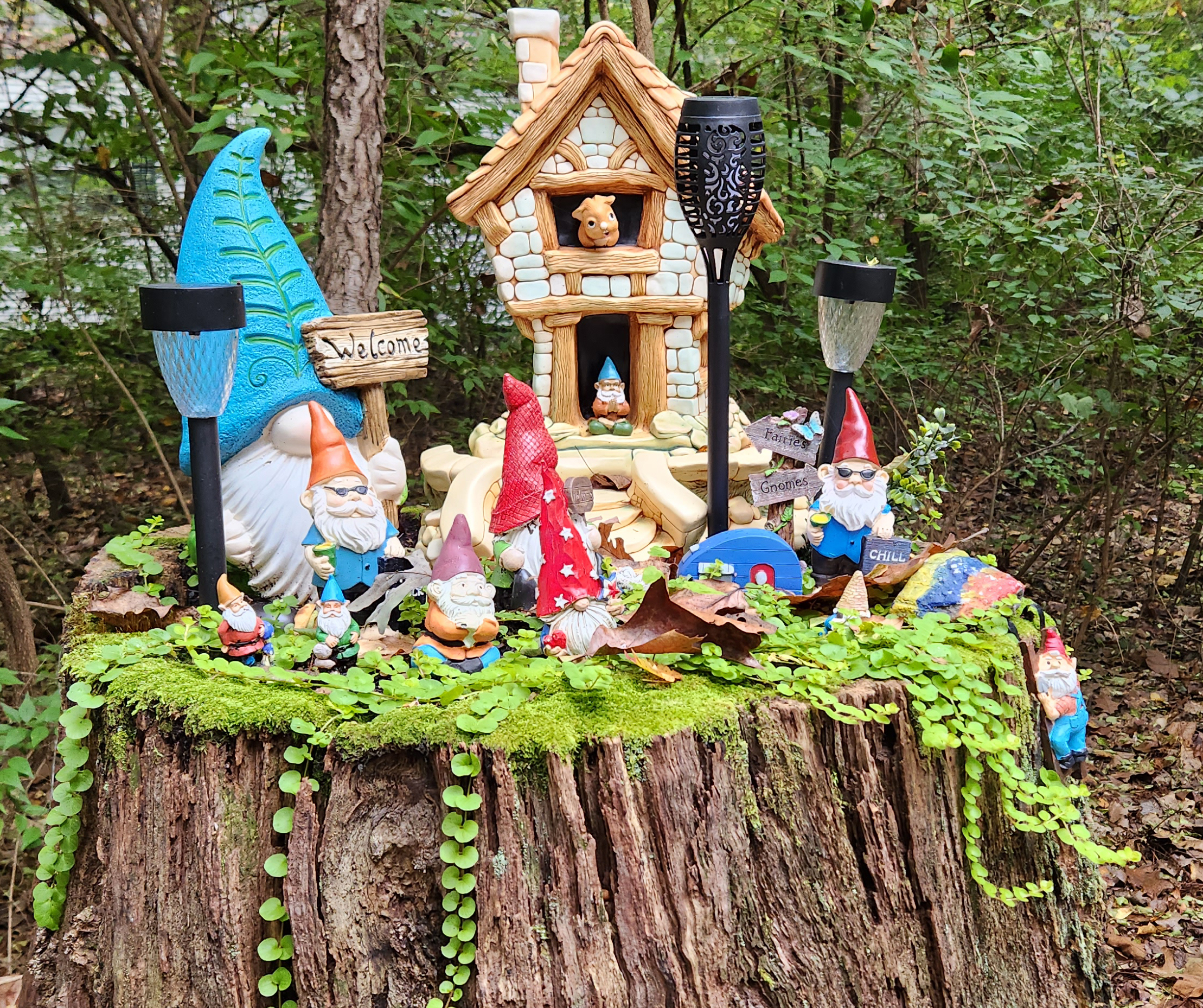 Oh, silly me!  They're innocent.
They joke and pose in pointed hats!
Frozen with their vacant stares …
it not as if they're vampire bats!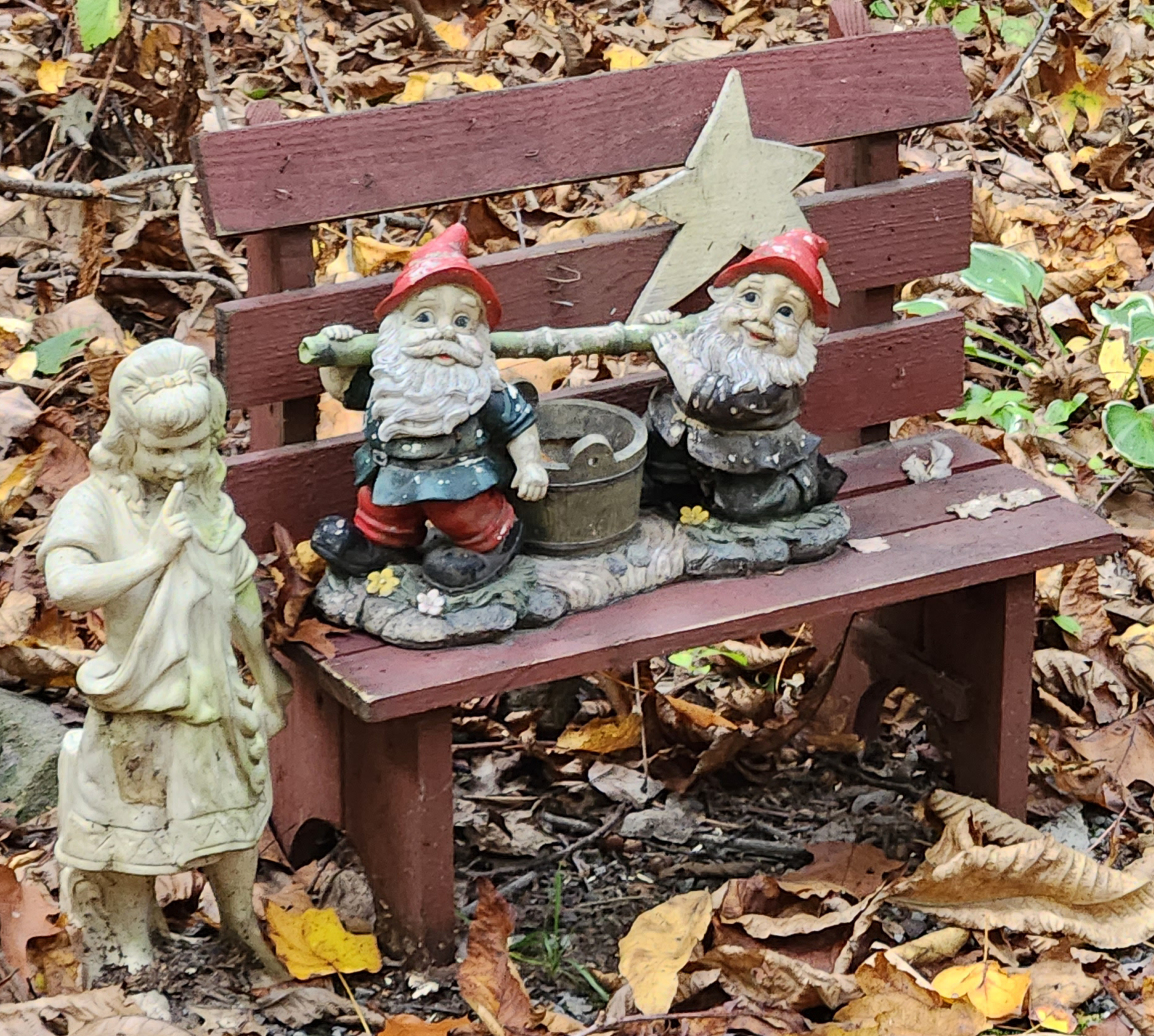 The sun has fallen from the sky.
I hope that I can make it home.
I'm think I'm on the safest path.
Oh, look – a darling, helpful gnome!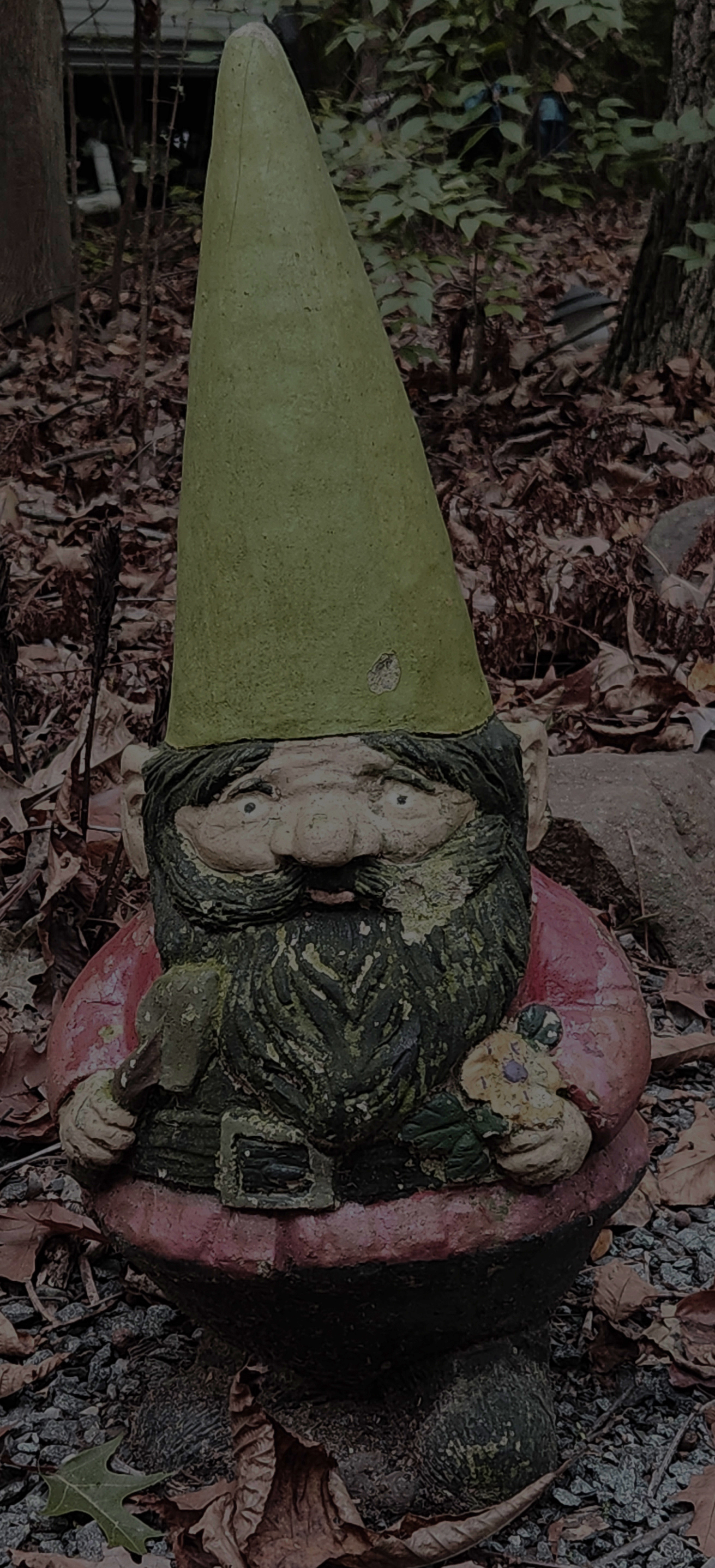 Morning dawns, and I awake.
My mind is dizzy, vision blurred.
I think I may have cut my head.
I feel confused; my speech is slurred.

I stumble weakly from the woods.
It's coming back … the memories flood.
Hey, there's the gnome I met last night!
What's on his lips?  Is that my … BLOOD?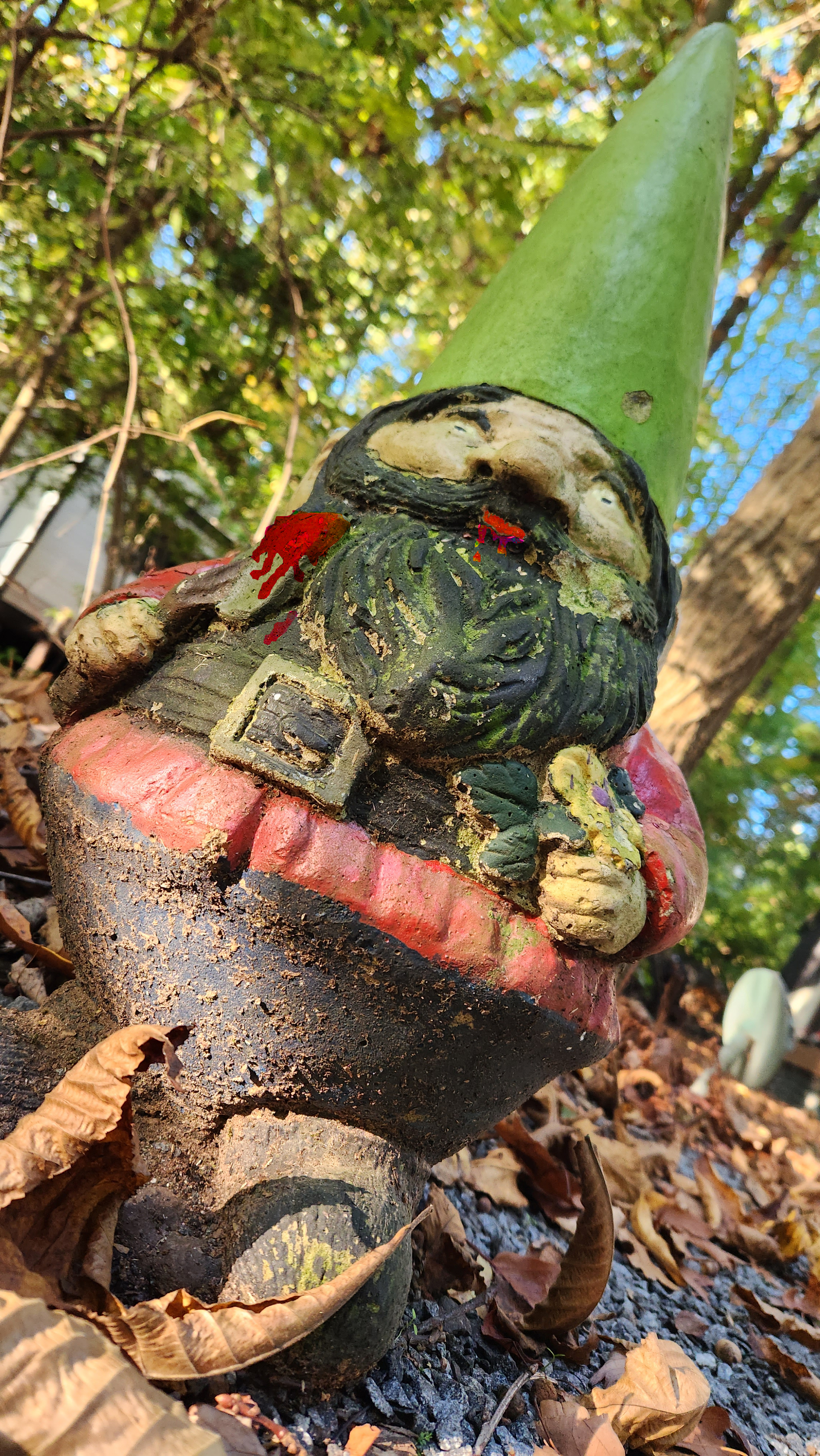 Bwa-ha-happy Poetry Friday the 13th! 
Ok, after this clunker, you might be better off checking out Catherine's lovely poem
and review of Irene Latham's The Museum on the Moon,
at Poetry Friday: The Roundup is Here! – Reading to the Core