Blog Home
Details

Written by:

Tracey Kiff-Judson

Category: Blog
Welcome to Poetry Friday! This week, we are fortunate to have the kind and charming Patricia Franz as our host. Patricia offers us a peek at her wish list for Santa this year.  Please enjoy visiting all of the Poetry Friday poets at Patricia's blog Reverie.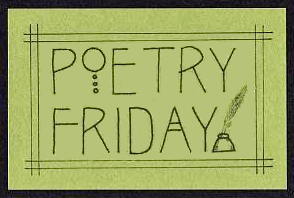 Recently, I found a massive Webster's New Twentieth Century Dictionary of The English Language, Unabridged (© 1975) at a book swap.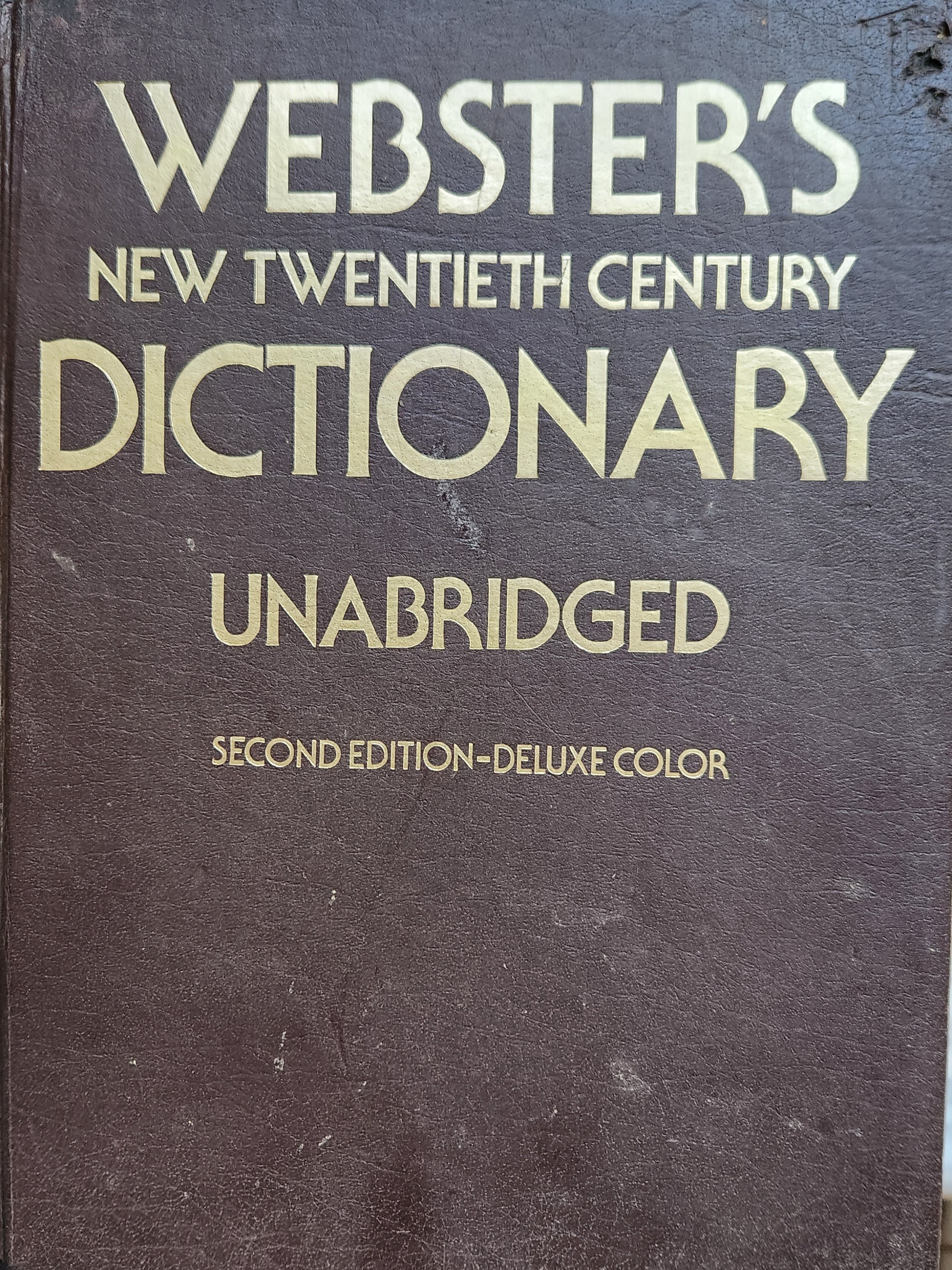 I picked it up, thinking that I might use its large pages for wrapping paper or art projects, but as I started paging through, I realized that I mightn't have the heart to shred it.  This five-inch-thick behemoth boasts finger notches, speckled page edges, and most importantly that musty old-book smell. 
Do you love the smell of books?  The first thing I do when browsing in a bookstore is take a deep inhale.  Apparently, my dog enjoys "book smell" too because she keeps walking by and sniffing this dictionary.  She also sneaks a quick lick if she thinks I'm not looking.  I digress.
Among other contents, this relic includes:
The Indo-European Family Tree of Languages
An Outline of the History of the English Language
Sub-dictionaries of: Biography, Geography, Noted Names in Fiction, Mythology, and Legend, Foreign Words and Phrases, and Scripture Proper Names
Common Abbreviations
Practical Business Mathematics
Forms of Address
Tables of Weights and Measures
Special Signs and Symbols (Did you know there are symbols for Mercury, Venus, Mars?)
Presidents of the USA  (With a 1975 copyright, how did they know Jimmy Carter would be president in 1977?)
Vice Presidents and Cabinet Officers
The Declaration of Independence
The Constitution of the United States
A Brief History of Canada  (Why only and specifically Canada, I wonder?)
Charter of the United Nations
Air Distances between Cities
Geographical Features of the World
Commercial and Financial Terms
Phew!  No wonder it is so thick. 
Also, it contains words.  Lots of words. 
There are some fun and old-timey words.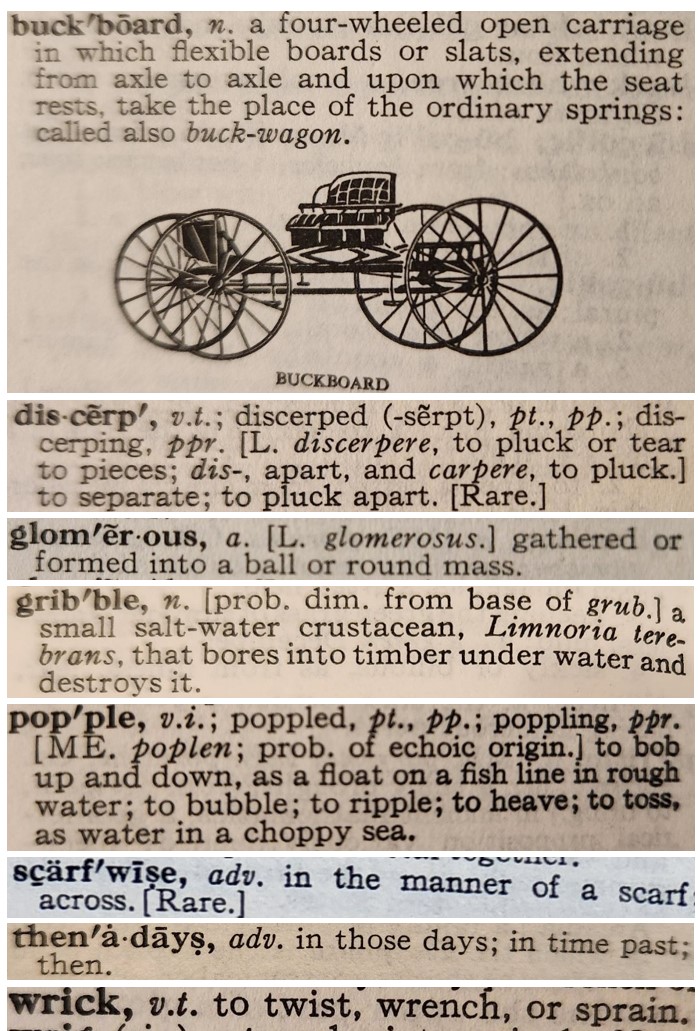 Of course, I had to try to mash these (almost) randomly-chosen words into a quick poem:
The Injured Gribble
Whilst perched upon my buckboard bench,
absorbed within a dream,
I came upon an injured gribble,
poppling in a stream*.
He'd clung among his gribble peers –
a glomerous, wet hunk.
Quickly, I discerped the fellow
from that gunky chunk.
I wrapped him scarfwise in my kerchief,
trying not to wrick,
and if you know your gribbles well,
you'll know that was a trick!
Thenadays, we all believed
that gribbles made good pets.
Nowadays, I have to say,
I'm having some regrets.
*Let's assume it was at least a brackish stream, as gribbles live in salt water.  
As for the gribble, he's actually kind of cute.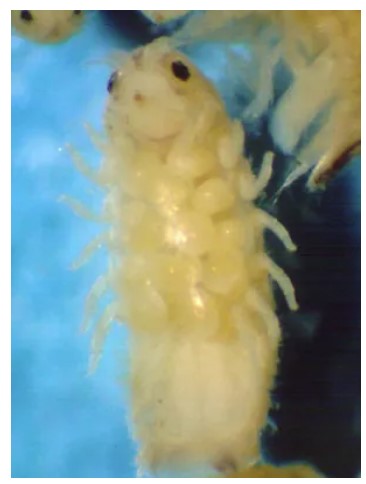 Gribble, © Britannica
Well, the poem leaves something to be desired (it borders on the nonsense poem that I wrote several weeks ago), but it was a fun exercise!
Now, what to do with this brick of a dictionary...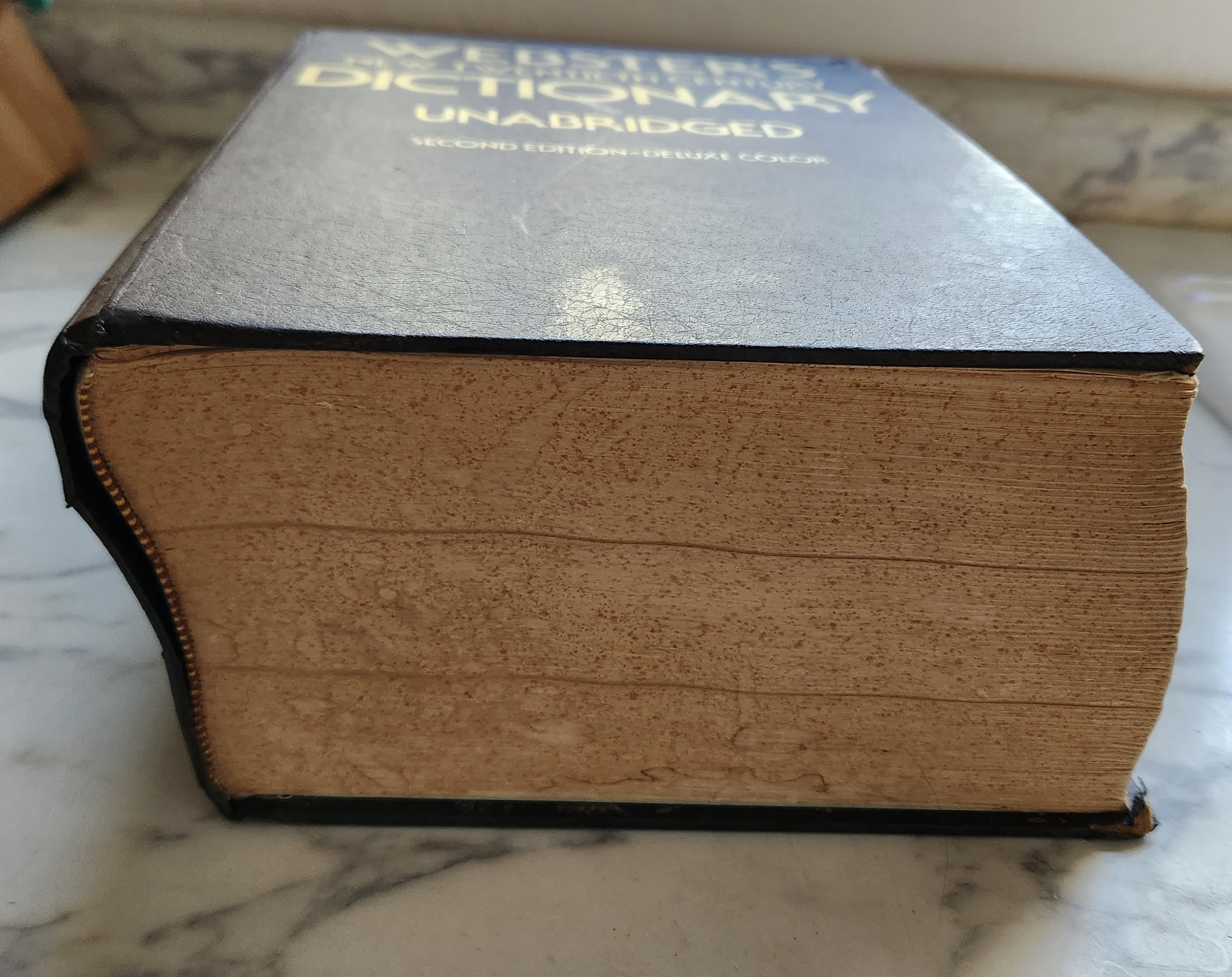 Details

Written by:

Tracey Kiff-Judson

Category: Blog
Today is Poetry Friday!  Please visit our wonderful host Anastasia at Small Poems for the story of her first poem sale.  It will make you smile!  You will also find lots of yummy poem goodness from our many Poetry Friday friends.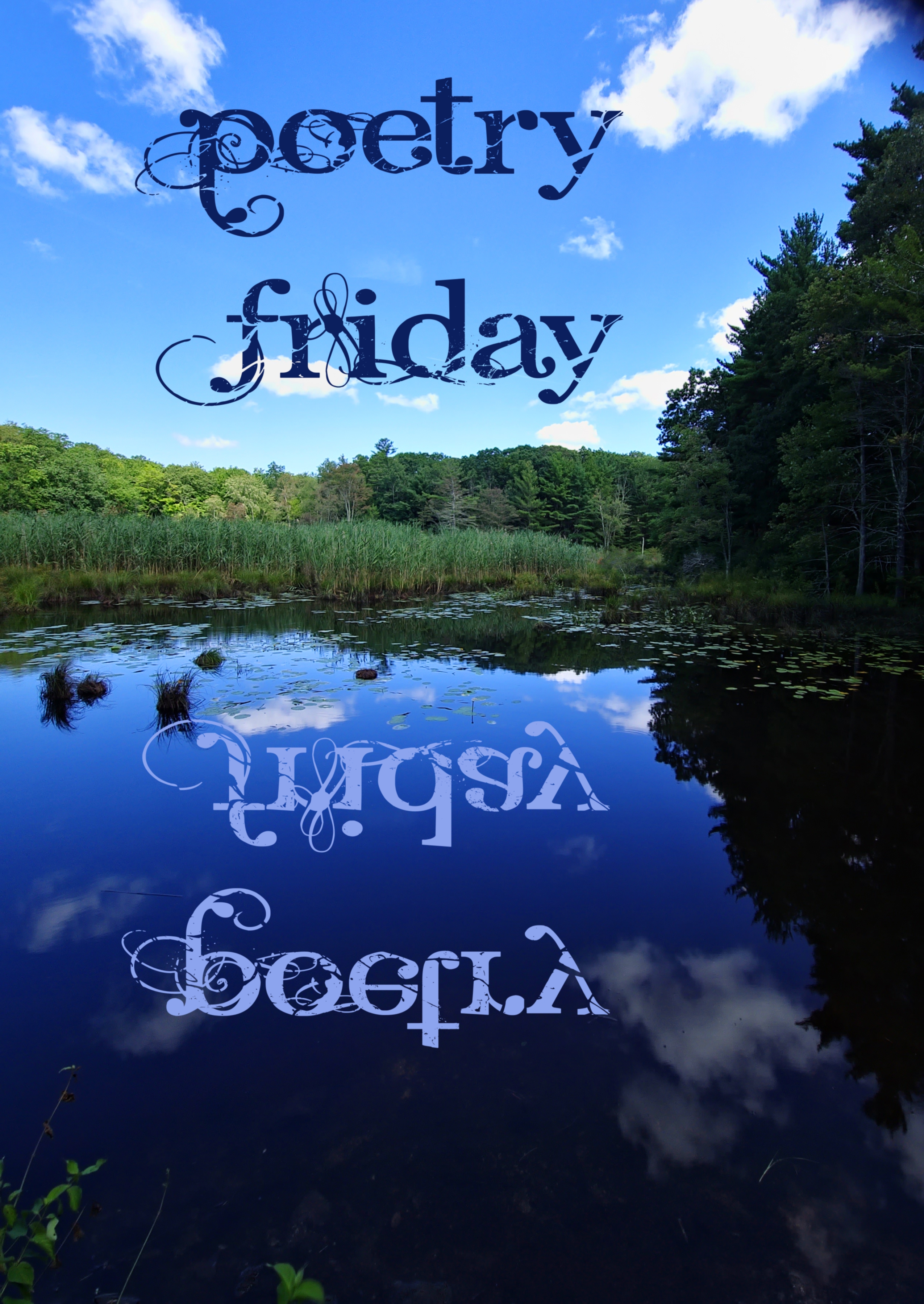 Recently, I had the opportunity to see Audie Cornish interview of Ken Burns, the documentary filmmaker.  This is rather heavy, so brace yourself.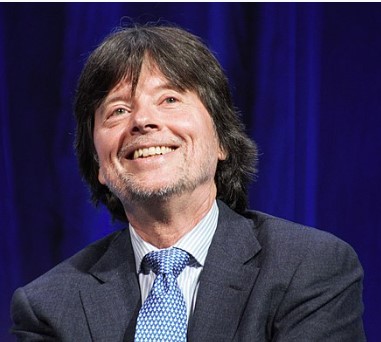 Ken Burns (source: Wikipedia)
Several topics stood out during the conversation for me.  Due to his multi-year research and work on both his Civil War documentary and his WWII documentary, Ken had interesting perspectives on those wars individually as well as their intersections.  Here are my notes on some of Ken's comments:
Confederate Flags: The origin of what we consider to be the "Confederate Flag" today was not the primary flag used by the Confederacy during the Civil War.  In fact, it was unpopular in many states because of its resemblance to the US flag.  The "Southern Cross" version of the Confederate flag that we see today was a battlefield flag that gained popularity among various states around 1954, following the Brown v. Board of Education decision when the US Supreme Court decided that school segregation violated the fourteenth amendment.  Mississippi and Georgia added the Confederate flag to their state flags as a form of protest.  [Incidentally, the term "Southern Cross" also refers to the "Crux Constellation" visible from the southern hemisphere.]
Reich Citizenship Laws: The Nuremburg Laws, passed by Nazi Germany in 1935 to discriminate against Jewish citizens as a basis for the Holocaust, were modeled after US Jim Crow segregation laws.  For more on this, see here.
Hilter's Intentions: During an interview for Ken Burns's WWII documentary, a US soldier from Waterbury, CT, spoke of his discussion with a captured Nazi soldier.  The Nazi soldier, in accent-free English, asked the US soldier where he was from.  He replied, "The United States."  The German soldier asked, "Where in the United States?" The US soldier replied, "The Northeast."  During continued questions from the German solider, who nodded understanding throughout, the US soldier told the German soldier that he was from: Connecticut … Waterbury … near the Naugatuck River.  The German soldier asked if he lived near where Naugatuck River met a small steam (the US soldier said that you could practically jump across that stream).  The US solider was amazed that the German soldier had such specific knowledge of the United States, so he asked how the German soldier knew such details.  The German soldier responded that he had been through training, and he assigned to command that region of the United States when Germany took over.
Other Miscellaneous Commentary from Ken Burns:
Humans communicate best through storytelling.
Ken Burns quoted Mark Twain, who may have said, "History never repeats itself, but it does rhyme."
Throughout history, people have tended to organize their societies under dictators. Sometimes people favor dictatorship when the dictator shares their opinion, but once power is relinquished to a dictator it cannot be taken back.
Be involved with government.
Nothing is binary. Something can be true while its opposite is also true.  It is important to understand the complexities of situations.
Although people's attention spans seem to have decreased, there still exists an appetite for deeper understanding. Ken cited binge-watching as an example of this phenomenon.
Here is a poem by Witter Bynner (1881-1968) that feels apropos.
War
Fools, fools, fools,
Your blood is hot to-day.
       It cools
When you are clay.
It joins the very clod
Wherein you look at God,
Wherein at last you see
       The living God
       The loving God,
Which was your enemy.
To quote Ken Burns: There is no "them." There is only "us."