"If a writer stops observing he is finished. Experience is communicated by small details intimately observed."
― Ernest Hemingway
Many (dare I say most?) poems call attention to details, or as Irene Latham says, "Explode the moment."  Many poets pay close attention to the visual details around them to gain inspiration for their poetry.  They observe and stash away snippets.  Then they are deviled by the details of sorting through the scraps of words that they have collected and stitching them together into a beautiful poem.
I have a "detail noticing" challenge for you, but first some background: when I was little, my mother would occasionally buy Games Magazine for me.  My favorite puzzle was a series of extremely close-up photographs.  The challenge was to identify the depicted object with just that visual snippet of information.  Through the magic of cropping, I present to you a series of such photos.  Feel free to guess the subject of each picture.  Observing the tiny details helps!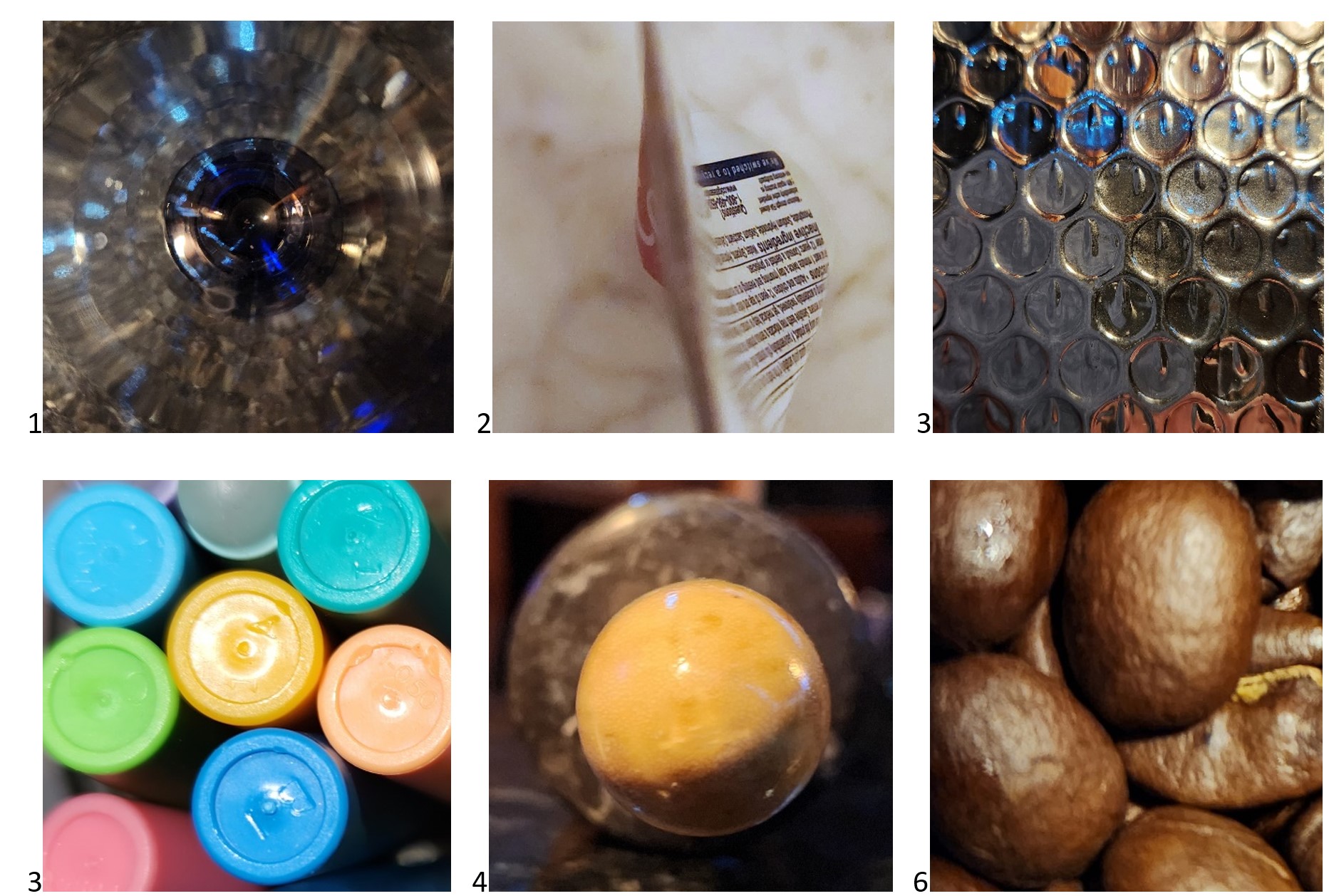 If you'd like a clue or two:
Sipper
Ache preventer
Protector
I've always felt this way
That's just how I roll
Not kidney, not jelly, not garbanzo
How many did you figure out?  In case any of these eyeball benders have you stumped, you can find the answers at the end of last week's blog post.
Here is a wonderful example of observing details – the poem "Winter Trees" by William Carlos Williams, which starts:
        All the complicated details
        of the attiring and
        the disattiring are completed!
        A liquid moon
        moves gently among
        the long branches.
to read the rest of Winter Trees, please click here.
To see the details observed by others this Poetry Friday, please visit our poetic host Rose at Imagine the Possibilities for this week's roundup.